Description
Terminal Block - Flat Style - 8-Circuit
Our Terminal Blocks can be mounted to any panel, wood, beam, or flat surface to enable you to connect multiple wires, lights, dimmers, sockets, switches, gauges, etc. They're also known as electrical barrier terminal strips/blocks and work great with that chandelier you're creating. If you want to connect and hide multiple electrical wires to one source, these Terminal Blocks are what you want.
If connecting more than 2 circuits, you'll need Jumpers when connecting side-by-side terminals to each other because there is a plastic wall (insulator wall) between each circuit. Click here for Jumpers.
Optional Covers are also available to protect the block and prevent accidental contact with a live circuit. The optional covers include mounting clips that are placed underneath the screw and holds the cover in place. Covers are not required, but add a finishing touch and help prevent safety issues.
Use our Ring Terminals with our Crimper and your connections will look a little more polished and professional.
Features:
UL Recognized, CSA Certified, CE marked

Color: Black

Screw Terminal

Size: #6

For Wire size 12-22 AWG (works great with our 18 gauge wire)

20 Amps per circuit

Four (4) Mounting Holes .17" (screws not included)

300V

Maximum Temperature 257 Degree Fahrenheit

Maintenance-Free Connection

Available with 3, 4, or 8-circuit configurations

The photos are shown with optional accessories. This listing is for the Terminal Block only.

As always, please consult a qualified electrician before purchasing, assembling, and/or connecting any electrical products.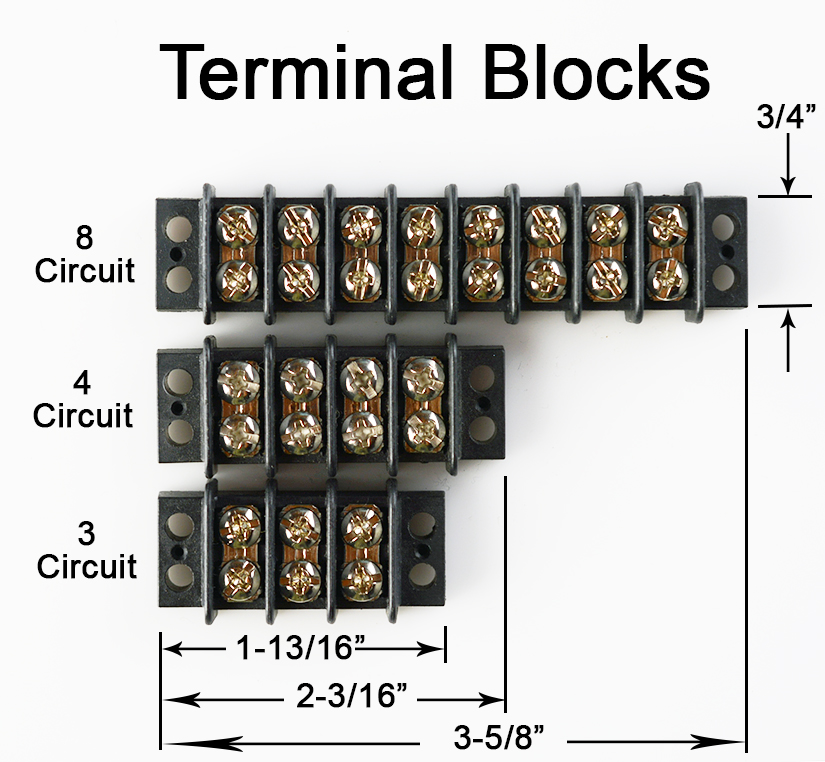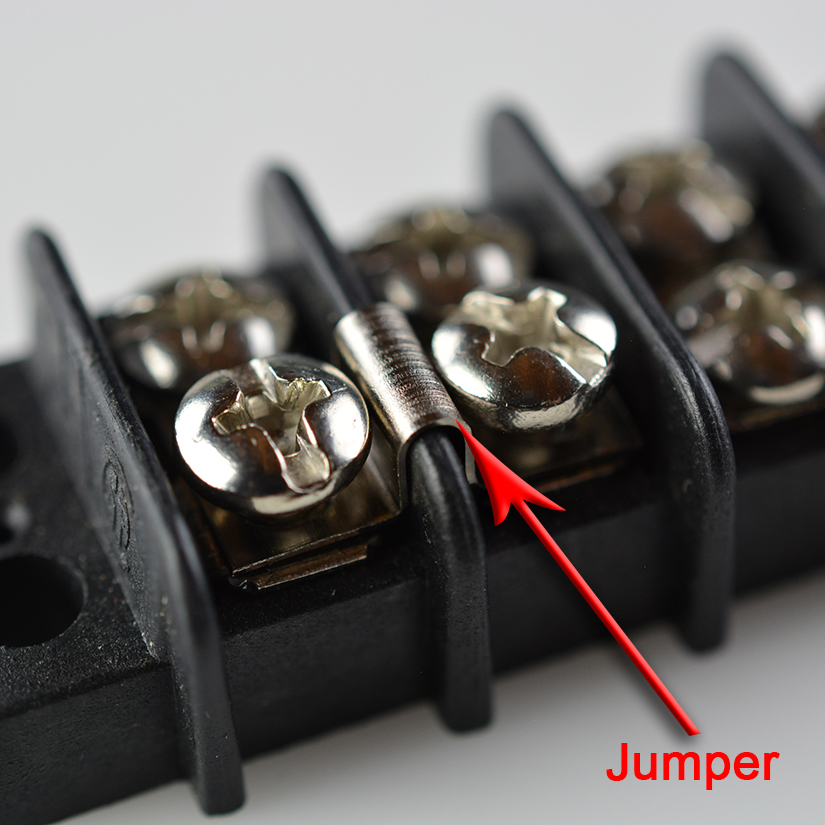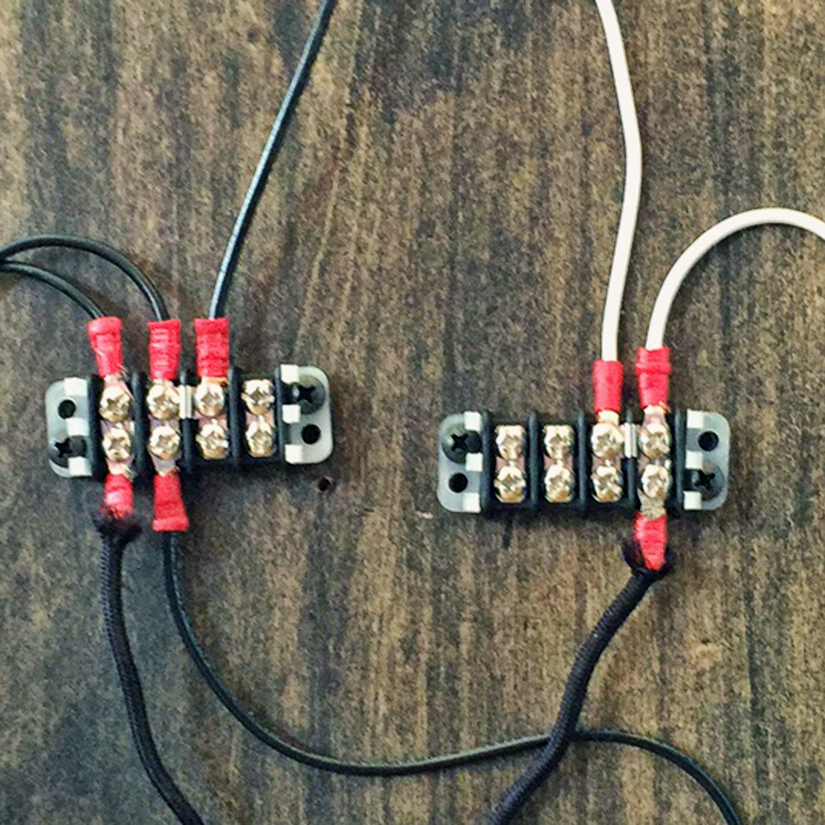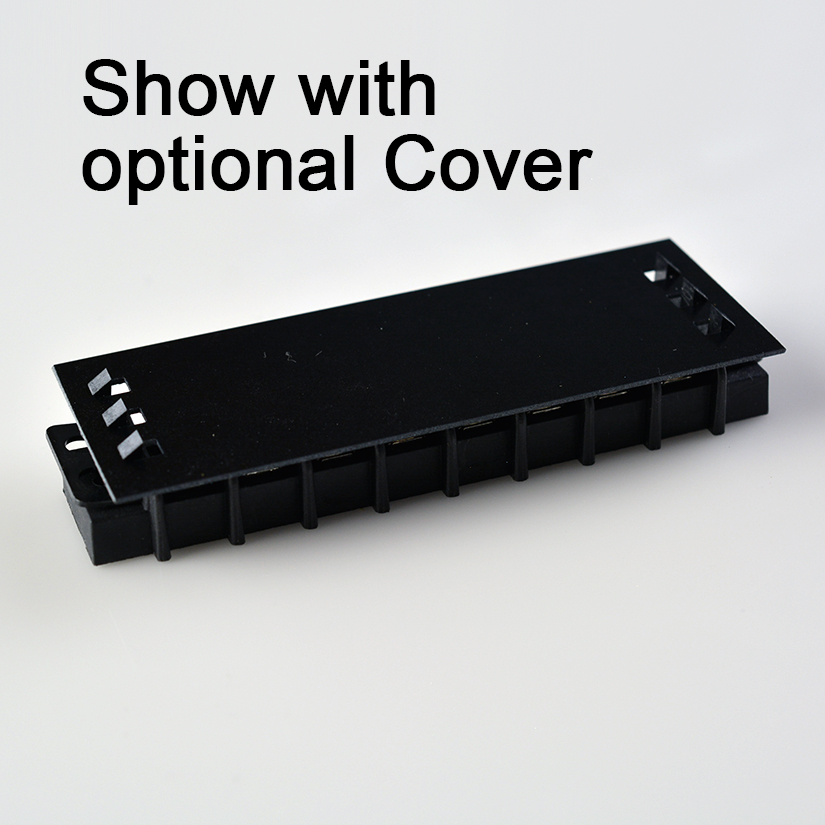 View All
Close