Description
Ceiling Canopy - Solid Copper - Deluxe Unfinished
This unfinished Solid Copper Deluxe Ceiling Canopy is a perfect DIY piece. Left unfinished, it already has a patina/old look that some prefer. Or, you can polish it up yourself (we recommend our Simichrome) or put your own style of finish on it.
This listing is for the canopy with hardware.
Solid Copper (shipped unfinished)

5-1/4"" diameter, 3" deep

No mounting holes except the center hole.

7/16" Center Hole

Hardware included is a 4-1/2" threaded rod, Polished Copper Deluxe Strain Relief (not solid copper), and 5/8" Hickey (to allow wire connections inside canopy), and crossbar threaded with 1/8 IPS.

Please see picture below.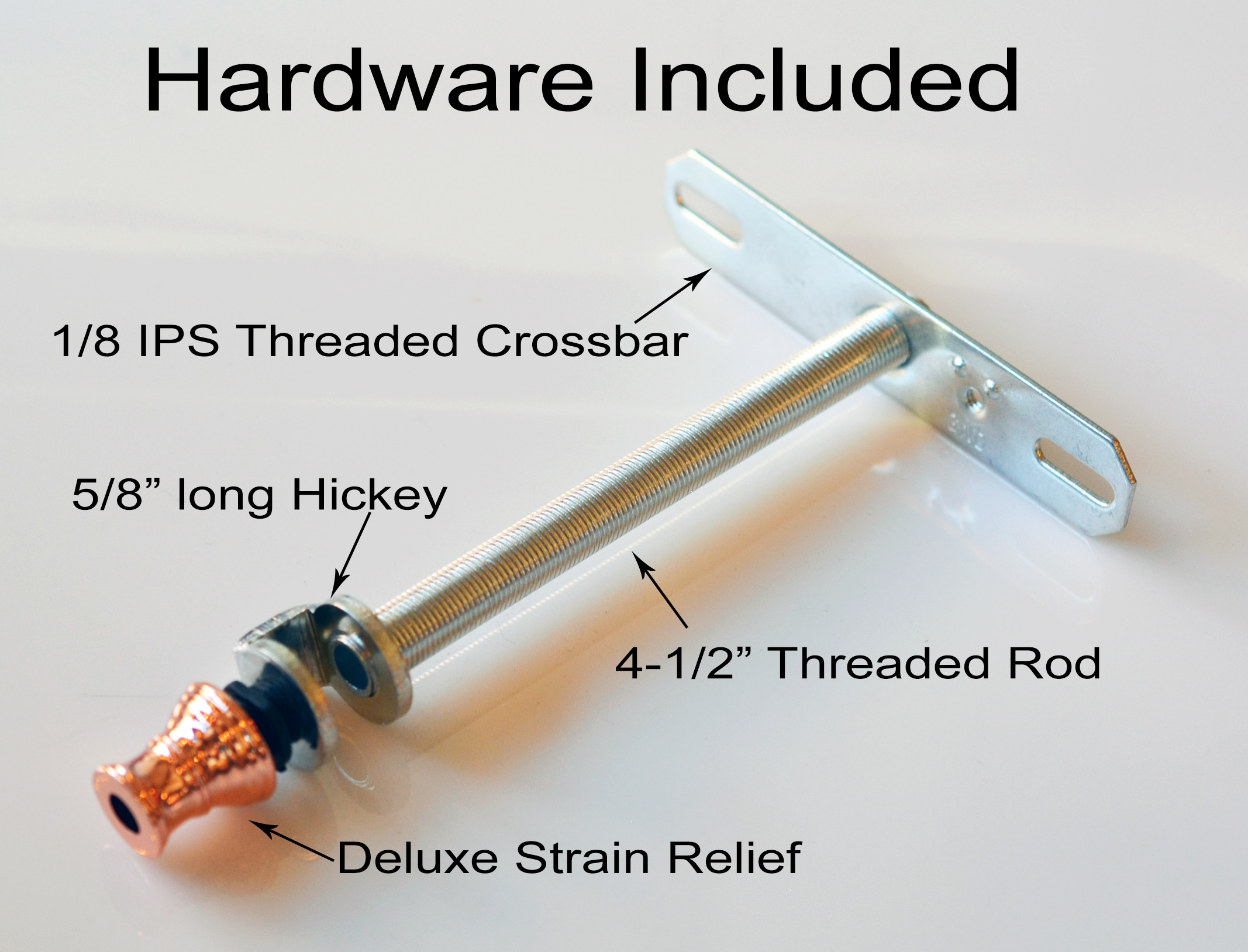 View All
Close