Description
The Scissor Light Arm & Bracket & Optional Light Kit
Introducing our Scissor Arm & Bracket or Light Kit.... Whether you'd like to order the arm and wall bracket only, or the entire Scissor Light Kit (unassembled), this is a very unique industrial style light you can mount on your wall.
Weighing close to 5 pounds, you won't find this quality industrial fixture in big box stores.
You can purchase this in three (3) different ways:
1. Scissor Bracket-1: You purchase the arm and bracket only as shown in photo below
2. Scissor Arm Light Kit: We include parts exactly as shown in photo below. You assemble. No instructions provided. Bulb is not included. (We always recommend you seek a qualified electrician before purchasing, buying, and/or assembling electrical products)
3. Customized Light Kit: You purchase everything separately according to your needs/desires. (see parts list below)
Features:
Made of steel, stainless steel, and aluminum

Scissor arm extends from 12" to 36" from the wall

Arm measures 6-1/4" height

Wall Bracket measures 10-1/2 tall x 2" wide

Mounting screws not included (Requires two screws or toggles to mount to wall) Holes are 3/16"

The small bracket where the light fits is threaded 1/8 IPS all the way through

Please keep in mind that there may be slight scratches, embellishments, surface rust, marks, etc. This is supposed to look industrial, not brand new. These are all included at no additional charge. You can see the imperfections in a few of the close-up photos in this listing.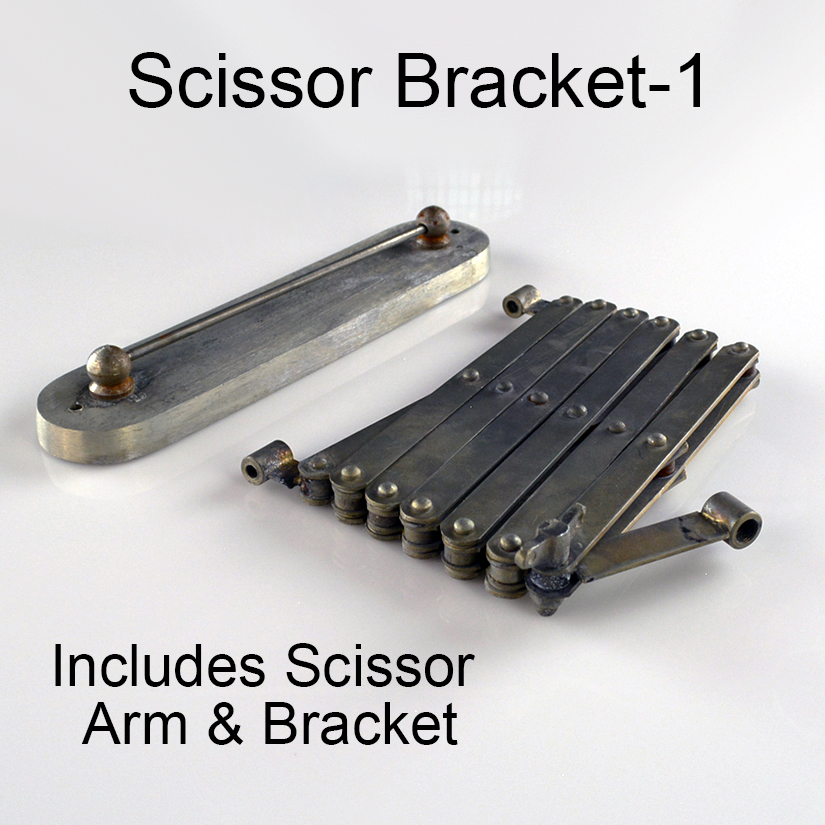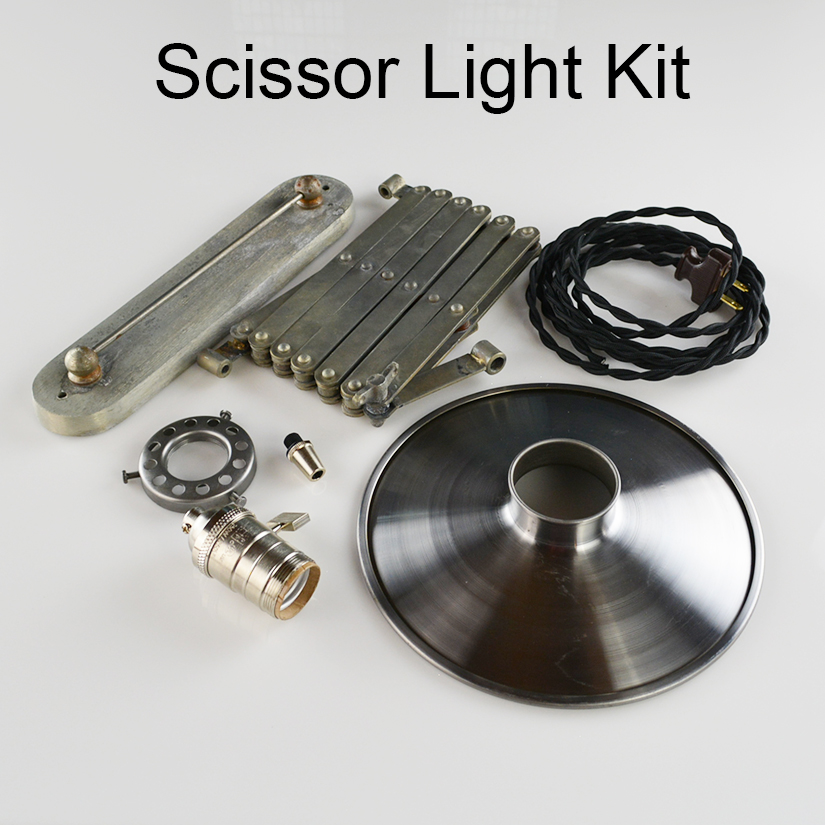 Parts List for Scissor Light Kit:
Scissor Bracket-1 (includes the arm and wall bracket--just purchase this listing with no options)

Cordset (choose any color or length you'd like....includes plug)
Socket (choose any 800-Series socket)
Shade Holder/Fitter (choose any 2-1/4" fitter you'd like)
<sp
View All
Close